Supercell spiega come si guadagnano 750 mila dollari al giorno
Abbiamo realizzato un'intervista esclusiva (pubblicata anche nella versione originale in inglese) con Ilkka Paananen, CEO di Supercell, e con Heini Vesander, Company Spokesperson, in cui abbiamo cercato di capire quali sono le meccaniche dell'industria del gaming moderno. Supercell, software house che ha base a Helsinki, rappresenta uno dei maggiori casi di successo in ambito mobile dell'ultimo periodo: vediamo come ci è riuscita.
di Rosario Grasso
pubblicato il
18 Gennaio 2013
nel canale
Videogames
Supercell
Interview (English)
Gamemag: First, in order to understand the extent of the success that has met Hay Day, we would like to know how many people play your game on a monthly basis. What is the percentage of users who do in-app purchases?
Ilkka Paananen: We haven't disclosed any player numbers, but just to give a scale, over 40 million player-to-player trades are made daily on the farms' roadside shops.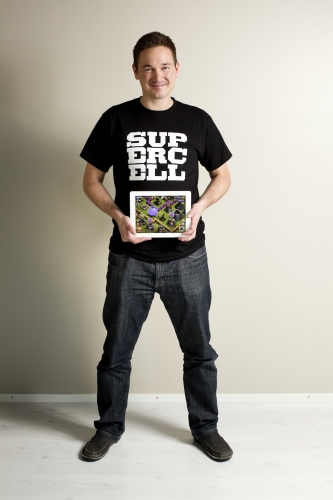 Ilkka Paananen, CEO Supercell
Gamemag: What is the Supercell's vision of the gaming industry today and for the future?
Ilkka Paananen: We believe that tablets are the ultimate platform for games. What's more, tablet games are increasingly shifting from quantity to quality – to games that fully utilize the great capabilities of the tablet. So, we are fully focused on making the best game for tablets and especially on improving our existing games. As for new technologies, we are always keeping our eyes and ears open, so other platforms aren't excluded from our future plans. But, as said, for now we are 100% focused on tablets.
Gamemag: There is a difference between the way gamers approach the game between smartphone and tablet users? The pattern of use of tablet are different from the ones you get when you play with the smartphone?
Ilkka Paananen: We've noticed that many of our players play our games with both iPhones and iPads. The way they play on the devices is a bit different. For example, a gaming session on an iPhone is typically short, where as on iPads people play significantly longer.
Gamemag: Why in the first place you have chosen iOS and why you have not done the Android version yet?
Ilkka Paananen: For us, it's all about focus. The best games on any platform are always built specifically for that platform. We want to make the best tablet games and to do that we want to focus 100% on crafting the best experience for the platform.
Gamemag: Hay Day is like a kind of clone of FarmVille, reinterpreted for mobile. Am I wrong?
Ilkka Paananen: FarmVille was definitely an inspiration, but we don't think of Hay Day as being a clone at all! FarmVille had over 84 million monthly players and people loved the game. So yes, they were an inspiration, and we share the farming theme. But we wanted to create the best possible farming experience for tablets. We really put our heart and soul into the game, and wanted to utilize all the great features of the tablet – from multitouch to swipe. Hay Day introduced a new type of farm simulation game where players manage the entire food chain—from the assembly of raw materials to the production of finished goods using swiping controls that replicate the true activities of a farm. Players plant crops by swiping the seeds over the soil, harvest it with a swipe of the sickle, paint barns and silos with a swipe of the paint brush, collect eggs their chickens are hatching by swiping a basket by each of them and much more. And unique to Hay Day, players can also buy and sell their healthy, farm-fresh produce in an open market with other players connected through Facebook and GameCenter.
Gamemag: To determine the structure of the game and the basic features of Hay Day and Clash of Clans have done some kind of studies? How do you induce the user, from a psychological standpoint, in favor of the purchase in the app?
Ilkka Paananen: Well, We don't have any premium-only currency or items; everything in the game is accessible for non-paying and paying players alike. It's really important for us that you can play through the entire game without paying, which is what several people do.

At the end of the day, the players who choose to pay do so to save time. Basically our players can either pay to make this quicker or just wait and not pay. In fact about 90% of the gems are used to make things quicker.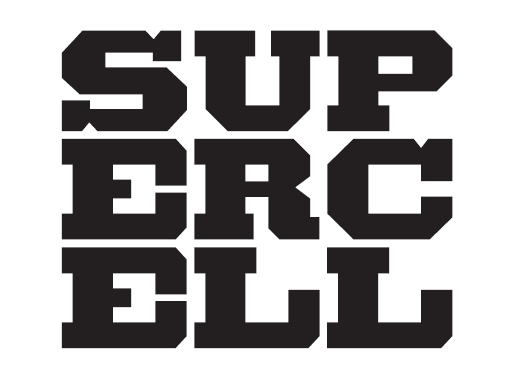 Gamemag: Why Hay Day and Clash of Clans have been successful from the very beginning? There are other producers that have made many attempts, while with only two games you're already almost at the consecration.
Ilkka Paananen: In our opinion, success follows from building great games, which the players want to spend time with. So it's all about high quality and engaging content. We also believe that games should be built with passion and out of love for games. You just can't build a good game on a spreadsheet. If you manage to build a great game that the players enjoy, retention will follow from that. It's definitively not an easy task, and there is not secret recipe for creating an engaging and fun game. For us, it's required a lot of failing, hard work, and it's a been most humbling experience.
Gamemag: The fact that you are allocated in Europe and not in Silicon Valley is a disadvantage?
Ilkka Paananen: Not really, as we've come to notice that players don't really care about which geographic location a game comes from. If the games are great, people will play them. Gaming is a global business by nature, so on the one hand it doesn't matter where you're based, but on the other you have to be international from day one. We have people working here from 16 different countries and our multicultural environment makes it easier for us to think global.
Gamemag: Why did you choose a free model with in app purchases instead of a full payment model?
Ilkka Paananen: The freemium model is fair for everyone. Anyone can try and play our games for free, and those who want spend more time and even money, can do so. In a way, it's also a tough model for a game developer, as we have to constantly delight our users and make our games worth their time and money. Free games are easy to forget and they can be removed with one click. To be successful, the game has to be really high quality and engaging – and the only way to do that is out of love and passion for building great games.
Gamemag: What is the difference between mobile games and console games in terms of revenues? No longer makes sense to produce a game for the traditional format?
Ilkka Paananen: There's definitely a big audience for console games and even though there is a lot of speculation about their future, console games are very popular. Mobile games on the other hand have seen tremendous growth and the genre has different types of business models than console games. Also, different platforms don't necessarily rule each other out, since people do play games across different platforms.
Gamemag: What were the production costs for Hay Day and Clash of Clans?
Ilkka Paananen: We haven't disclosed these numbers and I'm sorry but I cannot comment on the question.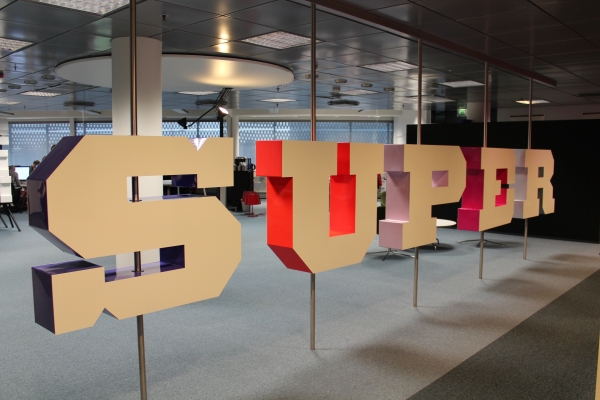 Gamemag: Can I say that there is a very different business model between you and Rovio? The producer of Angry Birds gains especially with merchandising, while you are able to charge right through the game.
Ilkka Paananen: I think it's fair to say that our business models are different. It seems like Rovio aims to be an entertainment company, where as we are fully focused on being a games company. The success of Rovio has been a great inspiration for all of us game developers in Finland, and it's really encouraged us to aim high.
Gamemag: With Hay Day you have been very careful on the type of interface, designed to take full advantage of the touchscreen. How important is this component?
Ilkka Paananen: Taking full advantage of the touchscreens is extremely important for us, to the point that it's a priority, because it has a huge influence on the player's experience and overall gameplay.
Gamemag: What is the next step for Supercell?
Ilkka Paananen: Our top priority is our existing users. We are extremely grateful for the success of Clash of Clans and Hay Day and we feel that we owe it to our current players to constantly make both of them even better games. We're always listening to the community, we even had our first casual fan meetup a week ago, and we always want to delight our players. We are building our games on a long-term basis, and aim to make them enjoyable for players for months and months, and even years to come.